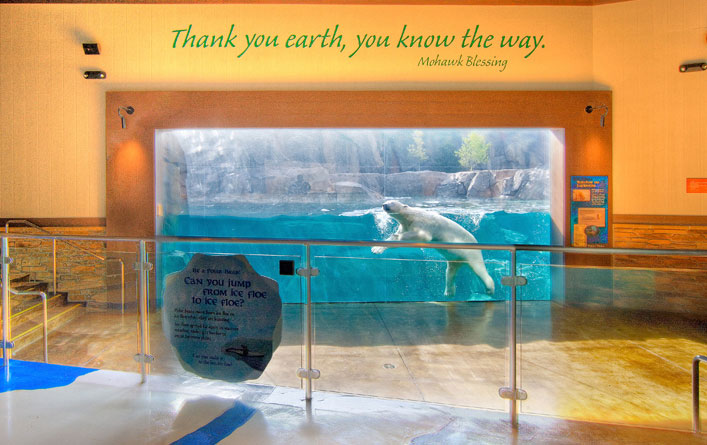 Ragnar Benson completed construction on the new Great Bear Wilderness exhibit at the Brookfield Zoo.
This new exhibit is the single largest project Brookfield Zoo has undertaken in its 75-year history and is part of an overall zoo renovation program. The Great Bear Wilderness is the new home for Brookfield Zoo's polar bears, brown bears, bison and bald eagles and integrates with Regenstein Wolf Woods and Indian Lake exhibits.
The bears' area has three times the space of the previous Bear Grottos, allowing the Chicago Zoological Society, which manages the zoo, the opportunity to expand its polar bear breeding program for the benefit of the population living in North American zoos. An underwater viewing area allows guests to see the polar bears swimming in pools and also to watch them above the waterline.
Additional features of Great Bear Wilderness include state-of-the-art behind-the-scenes areas for the animals and staff, an education center, a gift shop, a renovated restaurant and restrooms and the exhibit is also available for evening functions.