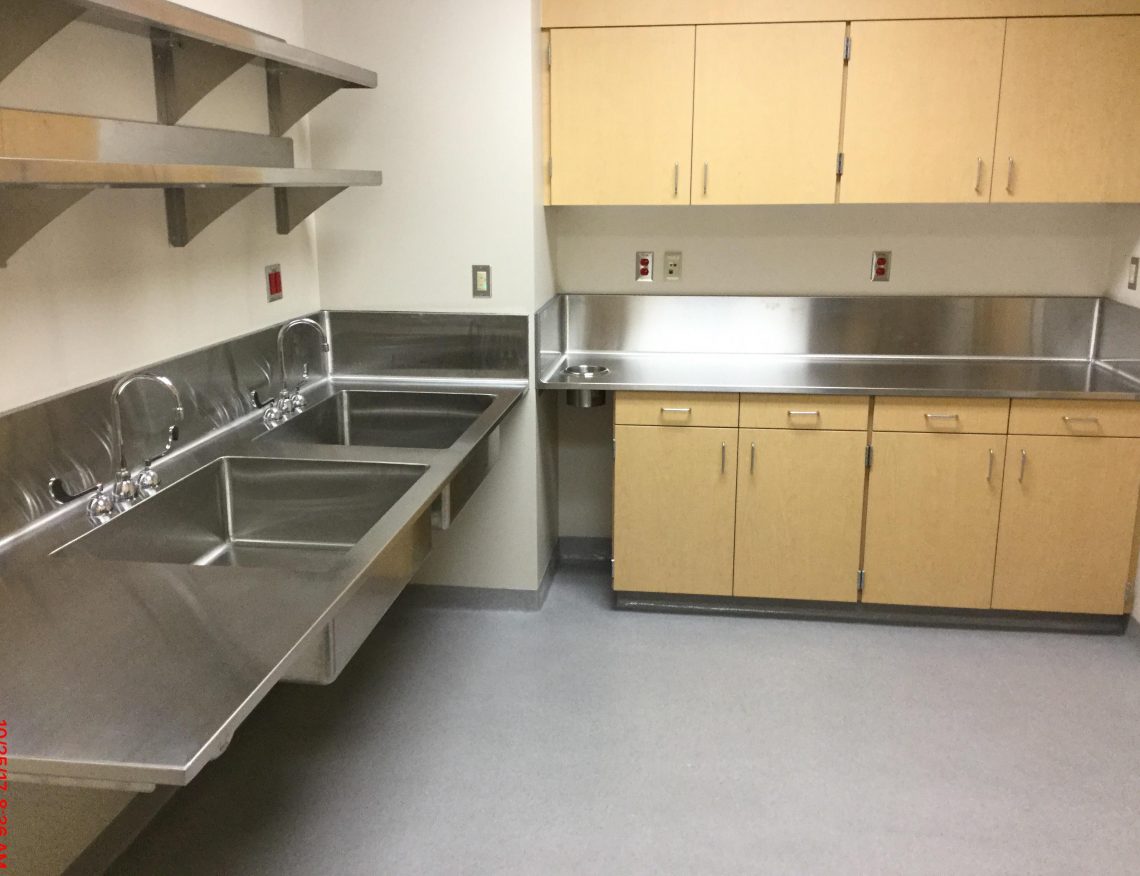 2-phase renovation of an endoscopy scope cleaning room at Advocate Sherman Hospital in Elgin, IL.
Consisted of the demolition of the existing break room space, and the creation of new decontamination, reprocessing and clean storage rooms. The work included creating a negative air environment and also a new BAS air pressure monitoring system. Also included were extensive plumbing modifications and the installation of a new heat pump, exhaust fan, and six large HPS and HPR valves for the geothermal water lines. Valves were added to add zoning for future shut-downs of the system.
Phase I of this project included the construction of the new scope cleaning rooms. Phase II of the project included the demolition of the existing scope cleaning room and the creation of a separate clean storage room in its place.