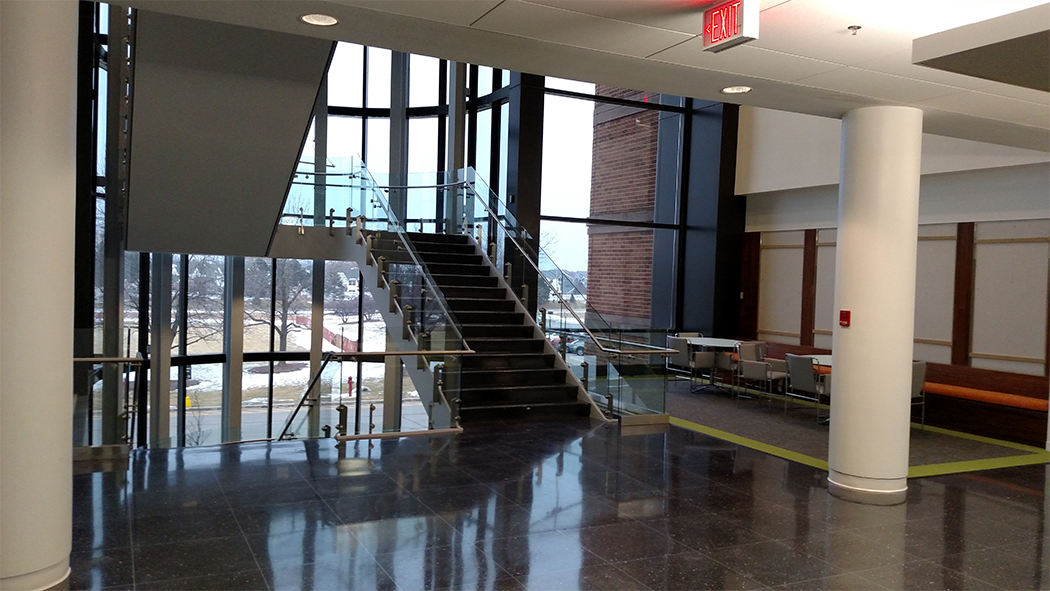 70,000 SF phase I and II interior office renovations project, involving the renovation of the office areas which were originally built by Ragnar Benson.
Renovations incorporated AbbVie's new office and branding standards, upping both quality and functionality of the space. This 70,000 SF renovation was performed in multiple phases involving the demolition of each wing of the building and the subsequent rebuild of each wing.
Also included was the remodeling of the central lobby spaces on each floor of the building, as well as a new glass guardrail and stainless steel railing at the atrium stairway.