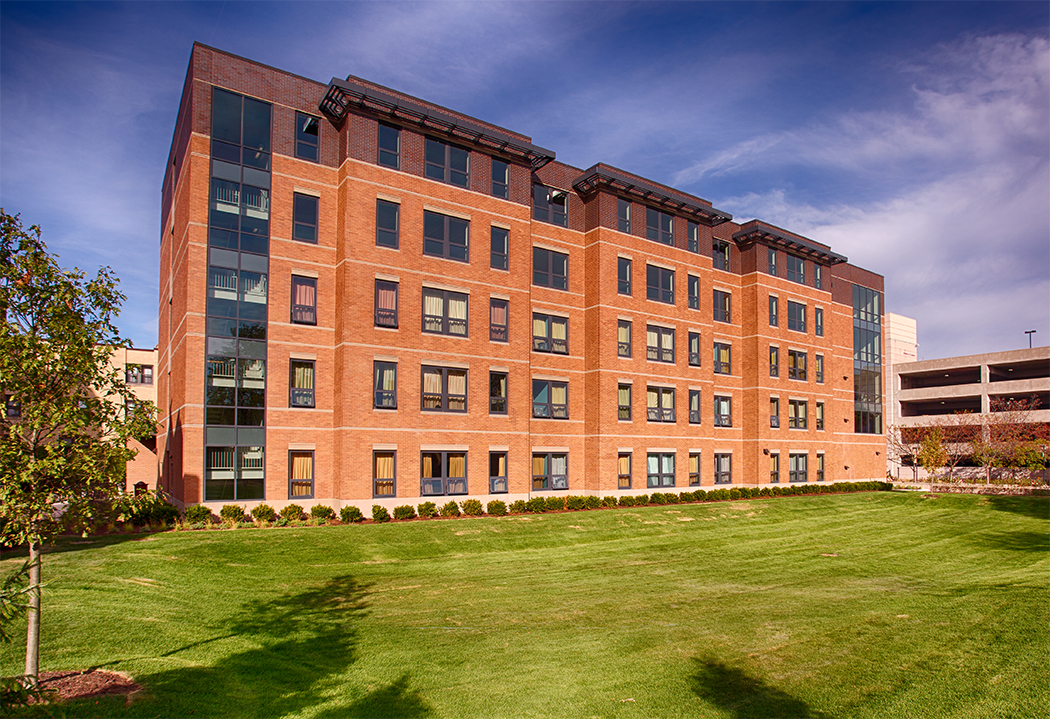 45,000 SF new ground up residence hall for Concordia University Chicago in Chicago, IL. The build-out included a student lounge area linking the new residence hall to an existing one.
This new 5-story residence hall is the first new living quarters for the university since 1969. The new building is precast with brick veneer, with design allowing the building to integrate effortlessly with the architecture of the existing university buildings.
This project also included new landscaping surrounding the area, with storm detention, creating a beautiful outdoor area for both students and faculty to enjoy.
Concordia University Chicago