Ragnar Benson is a Chicago-based company, providing general contracting, construction management, and design/build services throughout several major markets throughout the United States. We were founded on core values of honesty, integrity, and accountability.
Since 1922, we have built a solid reputation by being a company our clients can rely on for a professional, innovative, and collaborative approach to their construction projects. For decades, Ragnar Benson has been recognized as one of Chicago's leading builders.
Since 2005, we have been owned by William Charles, Ltd of Rockford, IL. William Charles is one of the largest privately held companies in Illinois and is involved in heavy highway construction, environmental remediation, general contracting and real estate development. We are able to provide a greater depth of services to our clients with the support and experience William Charles ownership brings.
Today, we are involved in several markets throughout the country. We continue to expand and evolve with the industry demands, while maintaining our reputation for the quality of our workforce and integrity of our management. Our achievements continue to result in repeat clients and excellence in track records for project delivery.
SERVICES
As a full-service General Contractor and Construction Manager, we have the ability to provide a wide variety of services and project delivery methods.
At our core, we provide construction management, general contracting, preconstruction services, and design/build services. With our parent company, William Charles, Ltd., we also have the ability to provide comprehensive real estate development, grading and excavation, site utilities, asphalt paving, electrical, environmental remediation, and aggregate sales. No matter what size project, we pride ourselves on maintaining one-to- one personal contact, while drawing on the appropriate resources of our experienced and responsive team members.

Ragnar Benson is committed to excellence in construction. Our recognition by architectural and contractor associations as well as industry publications for our quality work, professionalism, integrity, and safety, is a testament to that. Here is a sampling of some of our many prestigious awards.

NRC Platinum Level Safety Award
Awarded by the National Railroad Construction & Maintenance Association for the utmost in safety management. Safety is our #1 priority, and the awards we receive for our safety program, and safe construction projects demonstrates our commitment to safety in construction.
Builders Association Safety Award
Ragnar Benson was recognized for excellence in safety practices by the Builders Association with a Safety Recognition Award in 2016. We pride ourselves on promoting a safe work environment, striving for an injury free project, every project. Our recognition for our efforts exemplifies our commitment to safe construction.
ASA Superintendent of the Year
One of our own was recently recognized by the Association of Subcontractors & Affiliates (ASA Chicago) for the Superintendent of the Year Award. This award exemplifies the integrity of our people, the quality of the work they do, and the excellent working relationships our people have with our subcontractors.
CBC Merit Award Recipient
Awarded by the Chicago Building Congress, Ragnar Benson was awarded the Infrastructure Project of the Year for Chicago Transit Authority (CTA) Loop Track Renewal project. This project was one of CTA's toughest projects in many years, and we were able to successfully deliver this project on-time and within budget.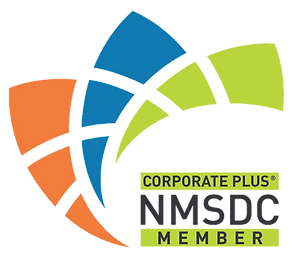 MINORITY BUSINESS ENTERPRISE
Ragnar Benson is proud to be a Minority Business Enterprise serving the construction industry.
PEOPLE
Our employees are the keys to our success
We recognize the value of having experienced employees who provide real-world insights and experience, and at the same time, we value new talent able to bring fresh ideas to our company. We pride ourselves in working as a team to accomplish a common goal, and to provide the utmost in high quality construction and service.
Want to work with us or intern?
We welcome the challenge to continually lead the way into the future by hiring the best people, embracing the latest technology, and pursuing the utmost in innovative and complex projects. Our employees continue to be at the forefront of our achievements. Join us!