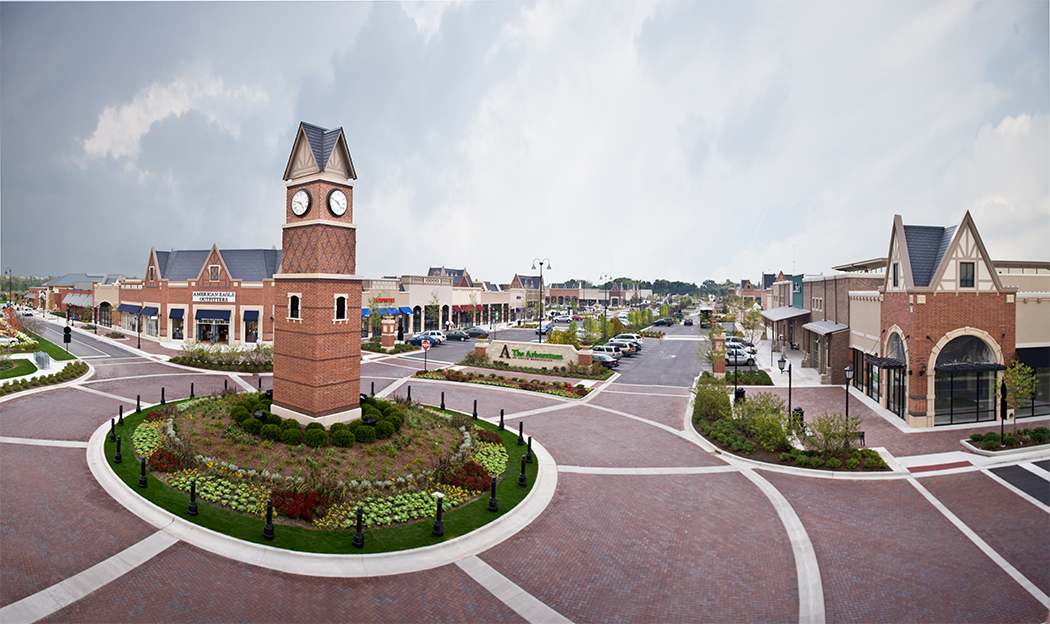 610,000 SF retail development of an open-air lifestyle center featuring an upscale mix of fashion apparel brands, home furnishing retailers, restaurants and a luxury cinema, all within an architectural and stylistic context that evokes the historical ambiance and charm of retail shopping center icons.
Consisted of 14 core and shell retail buildings complete with full site improvements and 6 out-lot retail sites developed as pad sites. Mass grading, site drainage, utilities and vertical construction of approximately 400,000 SF of retail space was also part of phase I.
This entire 86-acre site was redeveloped with new infrastructure and site improvements. 105-acres of ecological restoration, lane additions, widening and signalization along Routes 59, 72, and Bartlett Road were also developed.

Arboretum of South Barrington