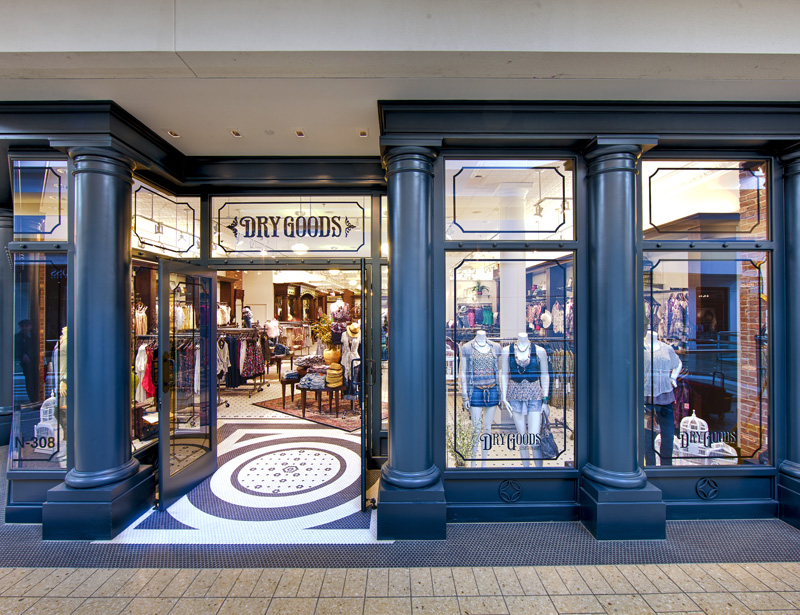 4,000-5,000 SF interior build-outs of new Dry Goods retail stores in various locations.
These projects typically consist of interior demolition and build-outs of 4,000-5,000 SF space. The interior build-outs typically include a unique painted, tube steel storefront, mosaic tile, GFRG crown molding and millwork. These projects sometimes require coordination with mall personnel, contractors working in malls, and adjacent tenants in addition to the architect and owner. Typical store construction schedules build-outs are within an 8-10 week schedule.
Dry Goods was created to bring the Von Maur tradition of old-fashioned customer service to a new generation of customers. Named for Von Maur's beginnings as a dry goods store, this new concept has a 19th century environment with 21st century fashion.

Dry Goods, a Von Maur Company