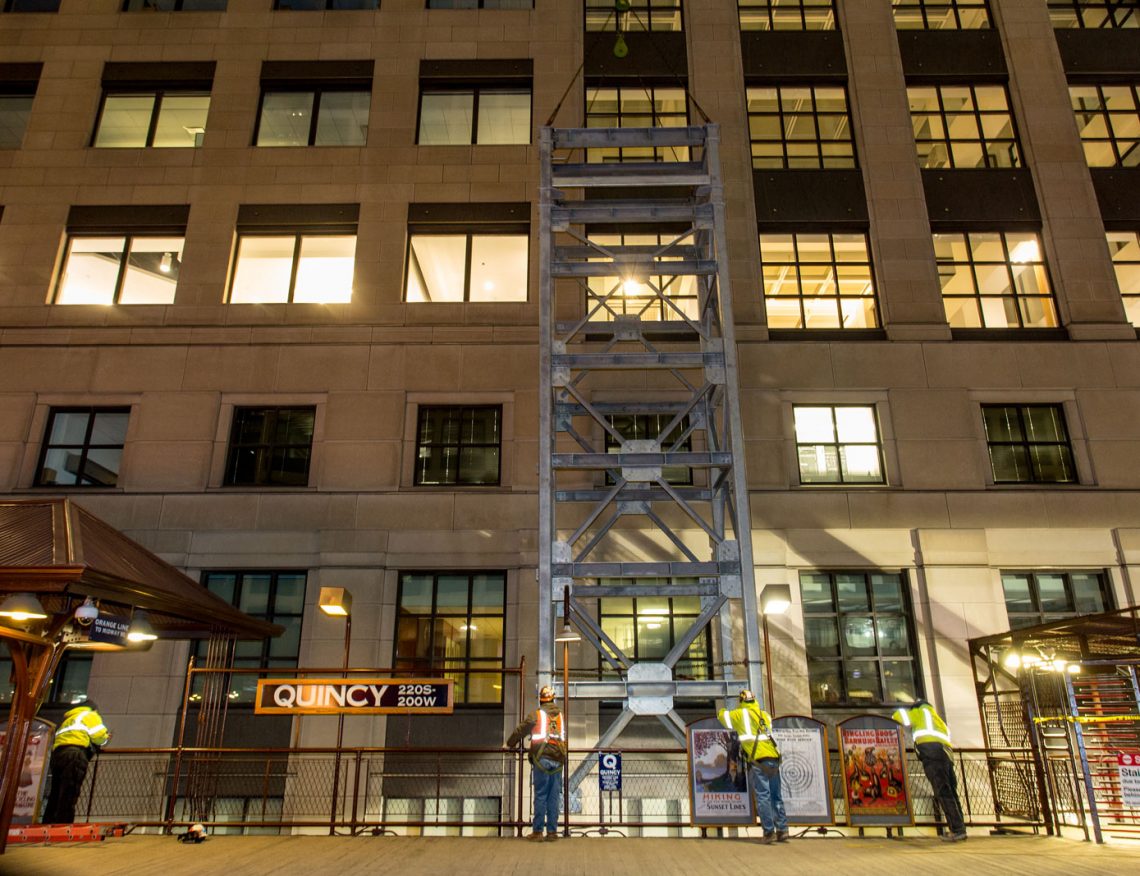 This modernization project aims to provide modern upgrades to Quincy station while maintaining its historic appearance. The addition of two elevators will provide increased accessibility to riders. Work also included 100' micropiles installed into bedrock as structural support, with 6 micropiles installed per elevator. The elevators are custom glass-enclosed. Earth retention walls are required.
Renovation of the 120-year old historic Quincy station, which provides more than 2.2 million rides annually.
These improvements are part of the CTA's push towards 100 percent accessibility across the entire 'L' system.
Chicago Transit Authority