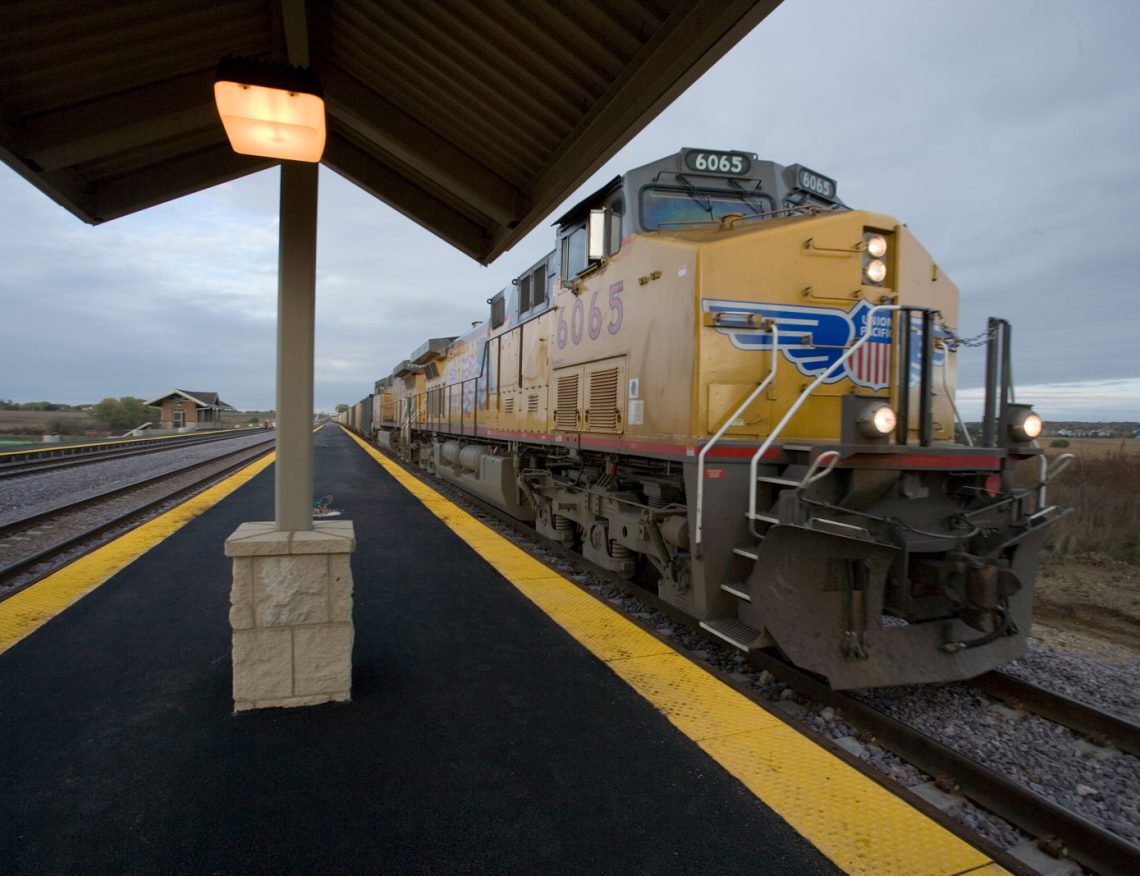 The goals of the project were to widen embankments and fortify drainage structures throughout the 8-mile expansion in conjunction with the Union Pacific's construction of the third main line track. The third main line provided service to the station in Lafox with 300 parking spaces for commuters, a warming house structure and tunnel under the tracks to the new center platform.
An 8 mile triple-track expansion of the Union Pacific West Line from Peck Road to Route 47 provided a third main line track to service a new commuter station and platform in Lafox, Illinois as well as a new commuter platform and layover facility in Elburn, IL.
Many unique obstacles presented themselves throughout the project including; transplanting of native prairie grasses with specialized equipment; relocating an historic grain elevator from the railroad right-of-way to a new safer foundation built from materials salvaged from the original stone footings.