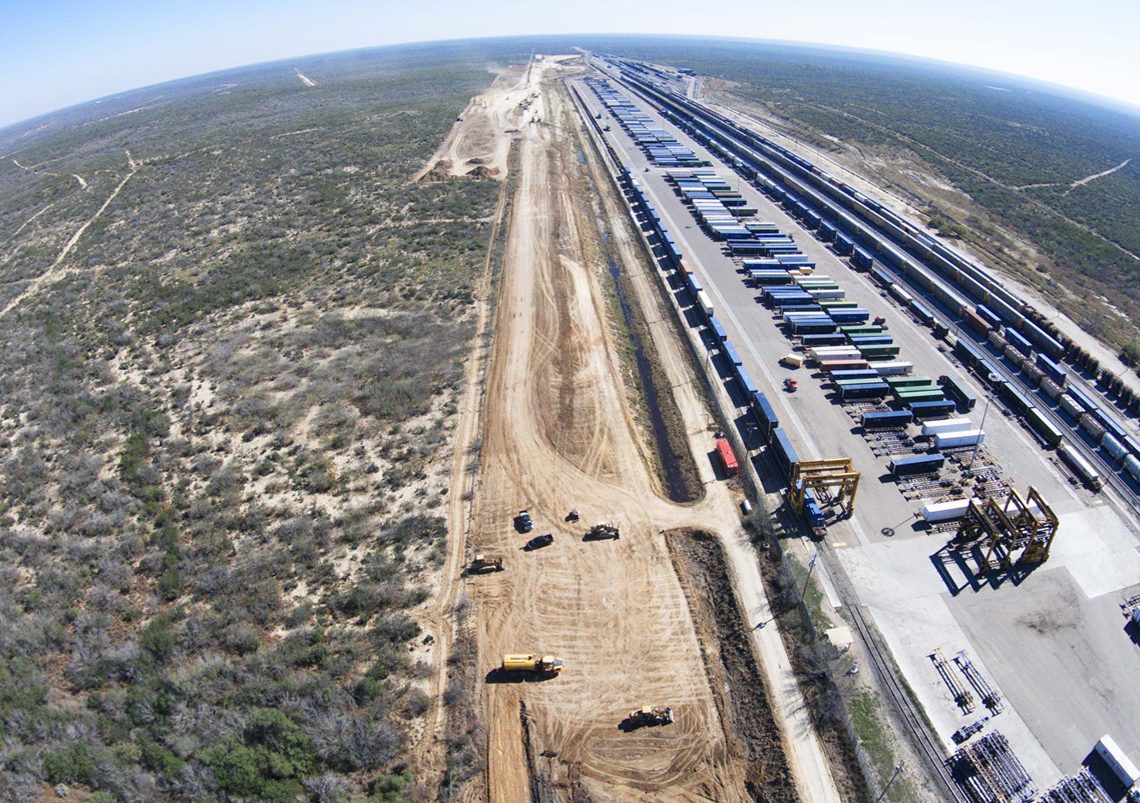 Expansion of the Port Laredo Intermodal Facility in Laredo, Texas. The existing facility is located on 530 acres, with a capacity of 144,000 lifts per year
An additional 137 acres of property was acquired to achieve a capacity of 280,000 lifts per year.
Improvements to allow the increase in capacity included reconfiguration and extension of 2 working tracks, 6 tracks support yard, run around track, new construction to the mainline, and a double track loop to facilitate switching. Also included was a new public access road, an Automated Gate System to facilitate truck processing, and over 1,000 new paved trailer storage bays.