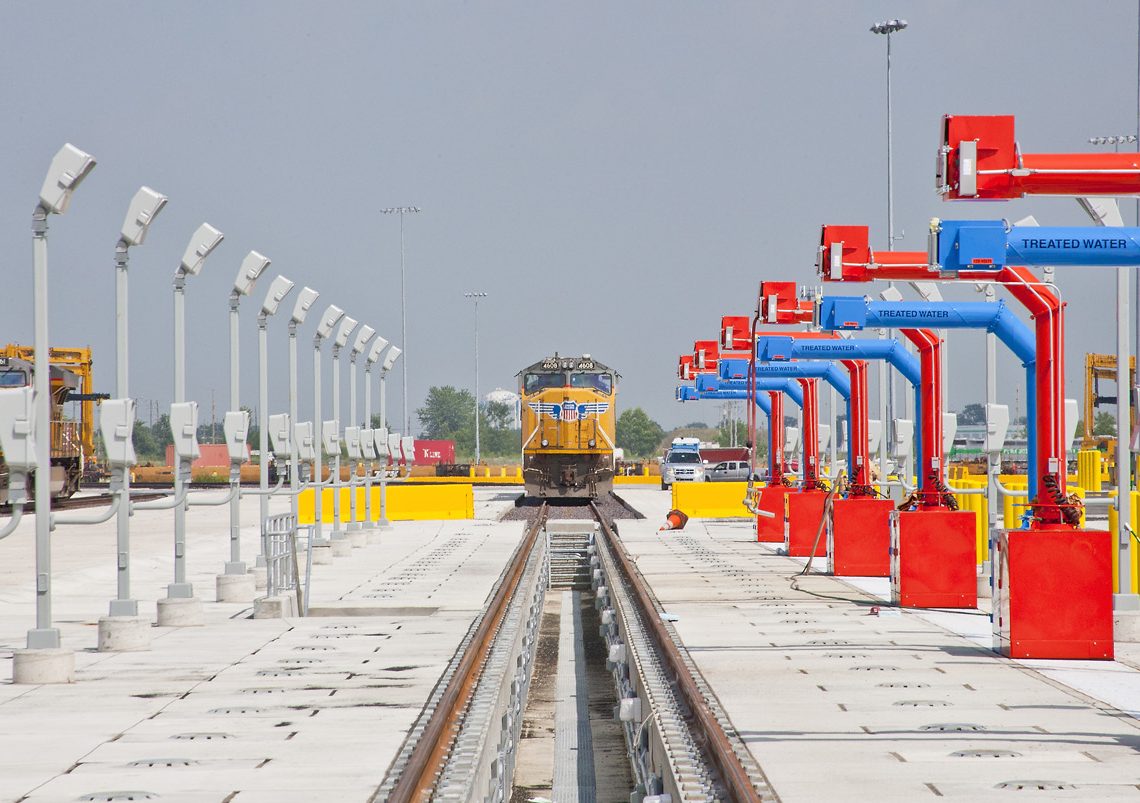 Design and construction of the Union Pacific Joliet Intermodal Facility located in Joliet, Illinois.
This new "Green Field" Intermodal Facility is located on roughly 750 acres in Joliet near Route 53, south of I-80.
Over 215,000 track feet of continuously welded rail, four – 8,000 ft long working tracks, 4,200 parking stalls, 400 lf inspection pit, 162 acres of concrete pavement, 26 acres of asphalt, 108,066 lf of electrical ductbank, portal buildings, camera bridges, gate building, maintenance building and a IWTP building were completed for this project. This project was built using the fast-track project approach; construction began well before design was finalized.